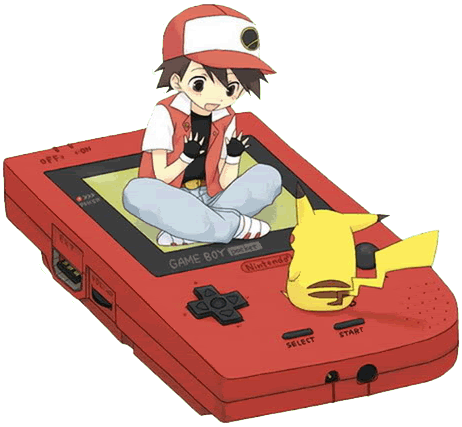 | | |
| --- | --- |
| | Symptoms of Soup - A Love That Never Dies |
---
:: 2004 25 June :: 6.03am
:: Mood: content
:: Music: Legend Of Mana Theme

Checking in..
I'm alive, not much time to type here.. Riyu is away, me an Omi did a bunch of stuff. The Naruto movie is coming out this August but I saw a bootleg version a friend sent me from the Phillipeans, and if anyone knows them over there, it shouldn't suprise you. Anyway, the version I saw was terrible and I'm still set to see the movie when it hits the big screen. I might visit America next summer, if anyones going to be in the Chicago area around then, let me know. Computers still down, I'll take it in eventually, I'm just too lazy.. Ahem, that's pretty much it. See ya when I see ya.
---
:: 2004 16 June :: 11.09pm
:: Mood: hungry
:: Music: "Stigmata Martyr" - Bauhaus

In nomine patri et filii et spiriti sanctum
I'm not exactly sure how I talked myself into it, but I ended up going to to movies tonight with some people who I really dislike. Though, of course, I couldn't remember that important fact until it was all too late. We saw Shrek 2, which was a complete waste of six dollars. Why did I go? I told myself I didn't like these people, I wouldn't like the movie, and that I'd probably end up sitting four rows away from them by the end of it all. Two of which actually came true due to me having to pee so bad that I didn't want to get up. Anyway, when we were out of the theatre they then decided to go over whats-his-face's house, where I was definately not going. So, what do they do? They leave me waiting for Jimmy of all people to come pick me up at 10:45 at the very heart of Towson. I think next time I'd rather just walk home. Alas, I was left six dollars down, a pounding headache thanks to Jimmy's blasting Modest Mouse, and a bruise on my elbow from when I fought for the arm rest against Anthony. And lost.
---
:: 2004 14 June :: 4.39pm
:: Mood: peaceful
:: Music: "Free Will" - Rush

I'm afraid I can't help it; I'm afraid I can-
This is such a great song...

This weekend I spent most my time up at the pool. It's so convenient being only three streets away. I ran a little, too.

Wow. Such detail.
I'm leaving now.
---
:: 2004 7 June :: 3.48pm
:: Mood: cheerful
:: Music: "Renegade"" - Styx

If you choose not to decide you still have made a choice.
Okay. I was abducted by my mom. That's my excuse, and that's what I'm sticking with because the truth is just way too long to explain. Plus, I really don't feel like talking about it. So I won't. The end.
---
:: 2004 7 June :: 6.04am
:: Mood: content
:: Music: Legend Of Mana Theme

For others.
I walked for cancer.. Me and Omi. I saw Harry Potter, expected too much I guess but Sirius is my favorite. Computer is still down, and I've become attached to a different DDR game. The one with the button in the middle and one in each corner. The hand one too, that's tough. Oh yea, I ate cow brains, tasted like a slug or something. Not sure it's on my menu for the future but yea. So long for now..
---
:: 2004 25 May :: 9.10am
:: Mood: content
:: Music: Legend of Mana Theme

Destruction
Took my computer into the shop, it wasn't doing too well.. It's broken, I'm using Sumi's. Kurama if you read this which you probably won't take care of things while I'm gone. Kendo is as usual, work is the same and class is pretty much over.. Yes so not much to say. Kagome girl that replys here, that Korean song was completely dumb! The song kept going: "Why did you leave me?" Over and over again, had nothing to do with the video and I finally realized that the man GAVE the girl his eyes and didn't go blind for the hell of it. Silly me. Anyway, that's what's been happening, if I don't reply forever, it's the computer.. Pray for its safe return.
---
:: 2004 16 May :: 6.11am
:: Mood: content
:: Music: Legend of Mana Main Theme

Soap and some Dirty socks.
I broke my pocket watch, I don't know how but it broke, the second hand fell off. Got my pay check and I went out and bought my own mini fridge. In it I will keep coke, pudding, string cheese, and whatever else I want for myself.. Need to get use to it after all, college is right around the corner. I got free soap from some place they were giving it away for some reason. I bought this spray stuff for my mum and they said, "Here it comes free with any something something something." When I got home I collected a huge pile of socks that accumilated in the corner of my closet.. I washed them and sorted them all. Uhh.. What else did I do? One side of my computer chair is broken so when I lean to the right I fall off, I guess I'll need to get a new one.. Neh, that's it.
---
:: 2004 13 May :: 8.30pm
:: Mood: bored
:: Music: "Princes of the Universe" - Queen

On the trail of finding myself, this is what I found:


Layer.one
Name:
Renee
Birthdate:
April 26th, 1989
Birthplace:
Baltimore
Current location:
Baltimore...
Eyes:
Blue
Hair:
Blonde
Height:
4'11"
Righty or Lefty:
Average Righty
Zodiac Sign:
Taurus
Layer.two
Your heritage:
French, Russian, and a little dutch
Your weakness:
Guilabilty because I want to trust people, so I do, and sometimes it gets thrown back at me
Your shoes you wore today:
Brown flip-flops with some shells I glued on them
Your fears:
For my life to be some sick illusion
Your perfect pizza:
Cookies and cream ice-cream smeared high enough to mistake it for a cake, and be fat-free
Goal you'd like to achieve:
To build a bullet-proof hut in the Amazon and live there for the rest of my days
Layer.three
Your thoughts first waking up:
What time it is
Your best physical feature:
I like my eyes
Your bedtime:
When I fall asleep?
Your most missed memory:
Kindergarden
Layer.four
Pepsi or Coke:
Neither
McDonald's or Burger King:
Neither
Single or group dates:
Depends with who
Adidas or Nike:
Either
Lipton Ice Tea or Nestea:
Nestea
Chocolate or vanilla:
Vanilla
Cappuccino or coffee:
Cappuccino
Layer.five
Smoke:
Unwanted second-hand
Cuss:
No need to
Sing:
To myself
Take showers daily:
Yes
Have a crush:
No
Think you've been in love:
If what I've got is love, I sure hope not
Want to go college:
Eventually
Want to get married:
Yes
Believe in yourself:
At times
Get motion sickness:
Yes
Think you're attractive:
It's all in perspective, everyone as some beauty and some ugly
Think you're a health freak:
I'd call it nutritionally disciplined
Get along with your parents:
On occasion
Like thunderstorms:
Yes
Play an instrument:
Not anymore
Layer.six - in the past months
Gone to the mall:
Two weeks ago with Alex and Corinne
Eaten an entire box of Oreos:
Never
Eaten sushi:
Never
Been on stage:
If you consider putting your hands on stage at The Recher while 10 Mile Drift were playing, then yes
Gone skating:
Not lately
Made homemade cookies:
No
Gone skinny dipping:
Never
Dyed your hair:
Once; just the tips
Stolen anything:
Nothing from a store
Label.seven - ever..
Been trashed or extremely intoxicated:
Tipsy is the word
Been called a tease:
Yes, actually
Got beaten up:
Not seriously, or even mildly
Layer.eight
Age you hoped to be married:
Middle Twenties would be nice
Number and name of children:
One or two, and I really like the name Atticus
Dream wedding:
One of those ten-minute stands at Los Vegas or somewhere like that. Nothing big
How do you want to die:
Either from age or being stabbed. I want to feel my death because it symbolises the last phase in life, and without death you've never really lived
Where do you want to attend college:
Maryland University would be ideal, but I think it's out of my reach
Dream job:
Write two books, earn millions, and never work another day in my life
Country you want to visit:
Africa. Not sure why, just Africa.
Layer.nine - In a guy/girl...
Best eye color:
Light brown or green. Something I can stare into and never get tired of
Best hair color:
Either brown or black
Short or long hair:
If the guy can work long hair, I think that looks best
Height:
Would never matter
Best weight:
Thin- but not too thin
Best clothing:
Anything
Best first date location:
I went to a carnival for mine, and after three rides I puked right on the guy. So, with that said, anywhere but a carnival
Best first kiss location:
Mine was at the bottom of my stairwell. If I think I had to re-do it, it would be there again
Layer.ten
Number of drugs taken illegally:
Directly into me, zero. Second-hand, no idea.
Number of people I could trust with my life:
Three
Number of CDs that I own:
Sixty-Four
Number of piercings:
Four
Number of tattoos:
Zero
Number of times my name's been in the news:
Once
Number of scars on my body:
One
Number of things in my past that I regret.:
Too many to track


Layers brought to you by BZOINK!
---
:: 2004 12 May :: 5.23pm
:: Mood: content
:: Music: Legend of Mana Main Theme

I Live.
Just checking in.. I'm still alive. The convention went good etc. etc. E-mail me or something for further info. Cheerio.
---
:: 2004 10 May :: 8.11pm
:: Mood: content
:: Music: "Light My Fire" - The Doors

Disatisfaction of my concocted flame.
Scott's disappointing me, and he knows it. What disappoints me the most is I think he doesn't care that he's disappointing me. He says he doesn't know anymore, but I do. I do, and I don't think I'm going to tell anyone. Alex has been giving me odd looks, and I think he knows, too. I pray to anything up there not. I don't want to end up like my mother. I don't want to be another brick in the wall, either. Right now, though, I'm not even that. Hiccup my hibiscus hotel from its roots of metal and stain the walls white until they're a bloody taste of steel. Potential revolution made itself comfy on my couch.
---
:: 2004 8 May :: 9.24pm
:: Mood: calm
:: Music: "Venus in Furs" - Siouxsie and the Banshees

Rough Draft.
The Odyssey I walk through is being delicately, but deliberately, distasteful. I expected my journal to be gone by now, but to my surprise, as we all can see, it still stands. I take this reason enough to send in the money to keep this collection of my insides in the form of words. Now all I'm lacking are stamps, an envelope, and motivation to ascend to the mailbox.
---
:: 2004 4 May :: 10.03pm
:: Mood: content
:: Music: Legend of Mana Main Theme

Ya ha.
Been a fun few days, don't feel like typing I don't want to be on the computer. I want to get away from all the troubles of Clemons and Yusuke and girls bothering me, just sleeping makes me happy. I'm making this short because I want to go somewhere, not here. Just to get away. Me and Omi are going down town, huge convention. I'm going as the 2nd hokage, Omi's going as the 1st. We worked kind of hard on them.. I'm sure it will be fine. That's it, that's all, there isn't anymore.
---
:: 2004 24 April :: 1.55am
:: Mood: content
:: Music: Legend Of Mana Main Theme

Da ta Baiyo.
Exams are over and summer vacation is right around the corner.. Meaning a part time job is on its way. Yea that is no good but from here to then, it will be smooth sailing. The work in class has dropped down and I have a long line of field trips coming up. Only thing I have to worry about at this point is Kendo, my Master has obviously been going easy on me lately even though I've been "focused." Now's the time I really dig deep into Kendo, I have to if I'm going to keep up. I plan on staying at the dojo extra hours and all, especially since I'm doing that volenteer work over the summer. Riyu is going to visit his family in Korea in a few weeks, that leaves me and Omi. We've finished our whole "Exciting Fantastic Wonderous Time While Riyu Is Gone" schedule, it's great. We're going to the Disney place, the Konami building, Tokyo Tower, and some other stuff. We're going to Akira Toriyama's house too, we been there but this time we're sneaking in.. Haa.. Er, that's all. Yakatta.
---
:: 2004 21 April :: 9.03pm
:: Mood: bouncy
:: Music: "The Walk" - The Cure

Robert Smith's Birthday. Everybody put on their fake smiles and smoke your words to clouds.
No sunshine jelly tonight, just sweet-simpled updates:

Whew. Yesterday I won't even bother reporting. Scott and his 4/20 rituals left my clothes and hair smelling worse than a heavily populated urban area's dump on a hot day. I know now to better off just stay home. Or rather, in my closet being how my house smelled no different...

Onward, I get to bake a cake Friday! Or more accurately, I get to help bake a cake. Come to think of it, I'm not sure just what type of cake it is, but I probably wont eat any of it anyway seeing how I'm suppose to be making it for Alex. I promised him I'd make it if he kept the lead on the 4x4 relay, and he did, so cake it is. He'll be coming over when I'm done, (( however long it takes to bake a cake )) and we're suppose to watch some movie of his I've never heard of.

Saturday morning I'll be running if it's nice outside. It's a really nice trail that I'll go on with Ryan, Stevann, and Ammy. Maybe Corinne, but I need to ask her if she's up to it. Apparently the trail is 3.5 miles and leads to a swimming pool when you take a left by that Tarrot-Card place.

Saturday afternoon-night I have plans to go to Kelly's((some girl I barely know)) surprise birthday party, but I'm not sure how dedicated I am on that. Plus, I have no money to buy her a gift and would have to make her some cheap-homemade card and necklace to go with it.

Sunday...I'm not doing anything on Sunday yet. I'll probably sit at home all day on the computer, like what I'm doing right now.

Monday is my birthday. Nothing much to build with that. I'll get a card from my grandmother saying how proud she is of me for turning seven, and a lighter from my dad congradulating my 23rd with him scolding me on why I'm not out of the house by now. Or at least that's how it went last year...

And finally, this journal will be going to pieces since, as stated before, I have no money and won't be paying the two-dollar fee. Unless some magical wonder from nowhere special accidently puts my name on their envelope, it's gone.


---
:: 2004 17 April :: 9.12pm
:: Mood: discontent
:: Music: "Ashes to Ashes" - David Bowie

My directive has no fashion-sense
I'm sick of just ignoring people and expecting them to believe my half-minded excuse to why I didn't call or come over when I was suppose to. I'm sick of it, but I'm more sick of the people who I'm ignoring. I just can't grasp why in the world I even hang out with half the people I do anymore. And for those I actually like, I'm so use to just blowing everyone off that I'm hurting those I care for. With the exception of few, I have absolutely no one. And right now more than ever I'm feeling lonely. From my own cost, of course. I'm in complete view of what I've got and I'm tried of sulking with those that know me best. Seriously, the only people I hang out with anymore is, ((excluding internet relations)) Scott, Alex, and Corinne. For Jimmy and Kat... I don't know. We're just not "us" anymore. With all the new faces in my pool of socalism I don't feel like fishing out the good ones, so I sink farther down until the drain consumes my whole and I'm left typing away my troubles into a box of metal and wires. In all honestly, I'm about to just climb in a closet and never come out.

I put down the script a while ago.
So why do I feel I'm still living in hypocrisy?



And lastly, if anyone has the urge to send my two-dollar fee to keep this sad journal alive, please don't hesitate to do so.
---
:: 2004 16 April :: 1.22pm
:: Mood: content
:: Music: Legend of Mana Main Theme

Better days.
These past few days have not been so bad, everyone seems to have got the idea that I have no intention of speaking to them and I'm not as nervous as I was. I'm confident I'll pass, I study enough and that's all that matters. Omi and I went to the mall, that place gets more crowded everytime I go.. We played at the arcade, bought Naruto Part 5 and got something to eat. When we got home I played Onimusha 3, he watched. Riyu came over.. We are going to have a race to see who beats suikoden 4 first once it comes out. It was fun. We made plans to see the Naruto movie when it comes out too. I have not hung out with anyone for awhile, we've all been busy with exams so it was nice having a break. That's about it. Yakatta, da ta baiyo.
---
:: 2004 13 April :: 12.22pm
:: Mood: productive
:: Music: Legend of Mana Main Theme

A short calm after the Storm
First day or exams..gone. It was disgusting, I was trying to study while we were waiting for the entire sha-bang to begin but people kept trying to talk to me. Adolescence can be so incompetent, talking away like their futures don't depend on what they write on the paper about to be bestowed upon them... makes me sick. I knew some, but then there were ones I guessed on. At our break again, people tried to carry on a coversation with me. What people you ask? Just people I avoid, people I don't know. Girls, guys, cross-dressers.. All kinds, I nodded or gave them an un-interested "ok," "I see," or "possibly." Then I would tell them I had better ways to waste my time and I would get back to them when I felt like it. HA! -cough- Either that or I said the knowledge would slip from my ears if I didn't repeat my versus over and over through my brain which is fried to a crisp. I didn't go to cram school, getting hit by that little fan will screw up my brain patterns and cost me one too many answers. I must study now.. -repeats notes aloud like a mindless zombie-
---
:: 2004 11 April :: 8.08am
:: Mood: sleepy
:: Music: Legend Of Mana main Theme

Exams..
I have exams in a few hours, I'm a nervous reck. I didn't get any sleep I've been studying for hours.. Butterflys are fluttering from my gut, and on top of that I have to pay money to keep my account now. Atleast that's what the main page says. Damn it, I forgot who Lord Katsushige was.. -checks book- I knew that one. I knew that one! I'll never pass, I'll never go to college, I'll never be anyone but a worthless bum sleeping in a gutter while kids walking to school poke me with a stick and throw their garbage on me... Bah, that will never happen, I'll pass and still be the same person I am today, just got to keep a cool head.. I'm a clear blue cloud; I'm a clear blue cloud; I'm a clear blue cloud.. Hn, works everytime.
---
:: 2004 10 April :: 2.08am
:: Mood: content
:: Music: Legend Of Mana main Theme

Lost on the Road of Life
Lost..Lost on the road of life. The perfect excuse for being late. Everyone's going crazy with all the new stuff coming out this year. Final Fantasy VII: Advent Children and the Naruto movie. Been working hard, a lot of people have come to my store just for Naruto stuff because they were sold out every where else. I had my hands full for the first time at work.. My break was only 5 minutes, I ate Machi.. I was the only one there, my boss was on the phone and just told me to wing it and sell sell sell.. I suppose these sort of things are what keeps the run down place in business. Barely though.. Onimusha 3.. Awesome. That's about.. it.
---
:: 2004 7 April :: 9.39pm
:: Mood: annoyed
:: Music: "Cut Here" - The Cure.

Two-Hundred pennies.
Apparently there's now a fee to keep this journal living. Is two-hundred pennies really worth my two-cents? I could easily just use Livejournal.com. I still have an account there, all I have to do is remember it. Alas, I've grown fond of this little work of mine and really don't want to see my efforts go in vain.

Decisions, decisions.
---
:: 2004 4 April :: 9.45am
:: Mood: content
:: Music: Legend Of Mana Opening Theme

Life.
Top of the Morning. Exams are right around the corner, I actually attended my cram school for the first and last time.. Dastardly place I must say. I've decided to plan something for my vacation. It's my dojo's program, they're looking for volenteers.. I signed up, we're going to Hokkaido. Atleast I'll be getting away.. My sensei says I should be doing my science work during then but I rather rot in the bowels of hell then do make up work. I fear for a few of my friends, I can tell they're heading down the wrong path and that they will regret it but I'm not sure what to do. Should I let them do it and allow them to learn from their mistakes despite what happens to them, or should I confront them? Bah, what am I saying, it's none of my business anyway.
---
:: 2004 3 April :: 6.03pm
:: Mood: enthralled
:: Music: "Bike" - Pink Floyd

The Recher.
Blunt:
I went to The Recher last night with Scott.
We saw Species.
Who cover Pink Floyd.
They were nearly perfect in every song.
Very impressive.
A drunk man with a crooked beard asked for my number.
I told him I was nine so he'd leave.
And it worked.
We got back around 2:30 in the morning.
After arriving home, I got online and spoke with Ashmo.
Later, Alex called at 4:00 AM.
He wanted to watch "Prom Night" over Scott's.
So we did.
And all lived happily ever after.
---
:: 2004 4 April :: 2.25am
:: Mood: content
:: Music: Legend Of Mana opening Theme

Breif Return
It's early.. I thought I'd post just for Buda since I did kind of shut her out. Not like I regret it or anything... I've been working a lot more often lately, I needed the money. I've been studying my ass off, I sent another letter to Buda even though I didn't want to. Got to study for those exams, I just called it quits for my last study session. It's boring, I hate it. The material is beyond tedious. What is there to know in order to be a wanderer? I probably don't even need college but I suppose I'll end up having to spend the rest of my life in a cube in some big office waisting my life away in front of a computer screen even though that is what I am doing now.. Haaaa. I met a girl, a girl who hates me, she basically insulted my whole being. I think I have developed a crush on her. No I wouldn't call it a crush.. I admire her but I wouldn't want to be with her. That would be a lie if I said that.. She is pretty but I prefer to spend my time alone, you only live once. I have to study anyway, no time for girls. I've been putting my all into training and learning my katas. My master says I've been more focused lately. All I can think about right now is completeing everything I have to get finished so I can relax but the more I finish the more I have to do which brings me to the question: "Will it ever end?" No..It won't. I want to get away, go live in the wilderness for awhile, the people, the buildings... I just want to throw up when I see them. -cough- Anyway.. That's that. Farewell.
---
:: 2004 30 March :: 8.23pm
:: Mood: cheerful
:: Music: "I am The Walrus" - The Beatles

Alibi for Apathy.
Nothing to say; nothing to do. But the plus in my heart has a new beat by which the tune has sparked. Will there be black lace around the pregnant cow's hoof? A promise too deep to fish; a fish too large to swallow.
---
:: 2004 20 March :: 8.20pm
:: Mood: creative
:: Music: "Eleanor Rigby" - The Beatles

A furneral party for his truly.
Scott transformed from my pot well to my elysium today. It was magically skeptical, and I fear I was too uptight to enjoy it all to its fullest, but... wow. What a transformation it was. The words to describe him are just too necromantic for my lips. Or hands, rather.
He made me these earrings out of white paper clips and broken fabric off his shirt.


They're really not as shabby as I made them sound. I'll take a picture of them and e-mail them to whoever wants to see. Speaking of pictures, I should have mine ready sometime in the near future. I'm not setting a date yet because, as most of you know, I'm not the most committed person on Earth...

All-in-all, I went home with a smile on my face and a hop in my step. ...Sorta.
---
:: 2004 8 March :: 9.25pm
:: Mood: restless
:: Music: "Ziggy Stardust" - Bauhaus

He's the end of reproduction; discard ideals of satsification.
There's a lustrous rainbowlike play of colour dancing through my brother's head. Infecting his bloodstream and brain, it's not a disease, it's a pain. Pain for the irregular, what's frowned upon by many. Differerntial refractions; it's nobody's fault. Who's to say it's even a concern?

He was just a tad too jovial when breaking the closet door down, if you know what I mean...
---
:: 2004 28 February :: 10.18pm
:: Mood: cold
:: Music: "Shut your mouth" - Garbage

She's choking on her toxic of rotting hair and nails, hiding away in the small stairwell below. Do we help her? Do we shelter? The walls whisper no.
Me, my life is long with reasons few like you. When I go and when I'm gone, I'll understand these things I never knew.

Like dried up leaves turning cold black-
She's one of the fake; the quacks and the riff-raft. ...She's honing her leechcraft.

And by now I've brought myself up, no surprise to mom and dad. It's surgery, but with no knife-She'll make a great leechwife...

Her make-up's too cakey; catholics are pretty shakey. But maybe Candelabra's lighted. Or Satan will be sighted.

Can't anyone see it's all an act? The show was poor, but he still clapped.





...My dad's got a girlfriend...





---
:: 2004 25 February :: 5.52pm
:: Mood: anxious
:: Music: "What is and what should never be" - Led Zeppelin

Hiccup the ash right from the cracks of your thumb.
I've got this overwelming circumstance infecting my bloodstream. Not literally, but it sure does feel like it. Scott asked me out not too long ago. What could I say?

...What did I say?...

Ask me and you'll never have to ask again.

You see, strings are always attached when I deal with Scott. Long knots of string dangling with burning ends of haze.

I know what some think about this already, but, you know... I just can't please everyone.
---
:: 2004 22 February :: 4.10pm
:: Mood: lanky
:: Music: "Burn" - The Cure

Broken Halo.
Hm... I was attacked by religious activists Friday night, if anyone cares to know. Perhaps attacked is too strong of a word? But nevertheless, they got Corinne, Jesse- ((Corinne's Boyfriend)), Scott, and myself to take this questionair which they swore would only be three or four minutes at lenght. Jesse, being somewhat of a hippie-inner-peace-boycotting-pants-Beatles lover, say yes for all of us and then commenced the 45-minute discussion on how we will all burn with Hades and his crew if we didn't attend their Youth Group on Monday.

...I guess I'll be burning.
---
:: 2004 22 February :: 2.15am
:: Mood: content
:: Music: Legend of Mana opening Theme

A Classic.
-cough- It's early...I saw one of my favorite old chinese movies of all time yesterday (yesterday was about 3 hours ago..), it's called "5 Deadly Poisons."Great movie, it's about this master who taught 5 different people 5 different fighting styles. He also teaches a sixth guy, who knows a little of each technique, the master tells him to go find the other 5 students and team up with one of them...So he can kill the rest. They're all after the money really, they're trying to find an old man with a fortune.
#1. The centipede (really fast, kinda dumb; dies)
#2. The snake (flexable, the style looks awesome; dies)
#3. The scorpion (his aim is like that of a scorpions claw, he's the one who tricks everyone; dies)
#4. The lizard (Can stick to walls, he's the best; Dosn't die. )
#5. The Toad (He is invinsable except when you hit his ears, he was a good guy but unfortunitly he got punished for #1's crime...I liked Lee Ho..)
#6? A little of all (He teams up with #4 and kills the other 3 guys, he's funny.)

I taped it...-cough- I reccomend "5 deadly venoms" to anyone who likes old martial arts movies... Yea besides that, my Suikoden 2 and Tales of destiney are still totaled, and I'll probably never play them again in this life time.. If anyone has news for the site, make sure you send it ok?