| | |
| --- | --- |
| | Stuck in the Eighties |
---
:: 2017 17 June :: 6.19 am
:: Mood: awake
:: Music: Only the Good Die Young - Billy Joel
Rainbow effect HTML

I am getting really good at HTML again and that is making me happy bc I love the way the end results looks. And that is why I want to give a million thanks to Andy for blessing me with a Woohu code! Thanks dude!!!

So, good morning Woohu people! I'm up with the birds. :-) I usually am, it's just the way I work. I might add a header image later when I get my PC bc right now I'm using my sister's mac. I need my Photoshop/PSP7/Animation Shop... I can't figure out GIMP. :-/

I did a survey at Bzoink .. my results are here.

Today I am going to redo my sister's woohu. It is pretty messy. :-p

Sam out


---
:: 2017 16 June :: 6.42 pm
:: Mood: good
:: Music: The Fan590
The Jays vs the Dirty Sox

The Toronto Blue Jays vs The Chicago White Sox game is on. I just ate a banana muffin from Timmy's... and I'm drinking an apple cinnamon tea. I am going to Google the score. 4-0 for the Dirty Sox. :-(

Have a creepy video to fuck up your mind at night. *evil smile*



A documentary on Henry the eighth



And finally another 80's video...



Sam out
---
:: 2017 16 June :: 6.31 pm
:: Mood: happy
:: Music: Your Love Keeps Lifting me (Higher and Higher) - Jackie Wilson
Adam's Rib Lyrics
By Melanie Doane

Once upon a time
I was just a little bone
I was just a little tiny rib
and the rib cage was my home
Somedays I'd wonder how it would feel
to be my own person
to eat my own meals

I never had to make a plan
just be a little piece of a bigger man

And Adam rocked my world
I was his biggest fan
No such thing as being a girl
He had the whole world in his hands

Now that was the life
No worries no pain
Just stay in my place
and grow a little more each day
I never had to make a plan
just be a little piece of a bigger man

And Adam rocked my world
I was his biggest fan
No such thing as being a girl
He had the whole world in his hands

Then I started to wonder
What's this spell I might be under
It's time to break away
It's time to feed this hunger

Never had to take a stand
just be a little piece of a bigger man

Credit: Metro Lyrics
---
:: 2017 16 June :: 5.50 pm
:: Mood: full
:: Music: Still Debbie ^^
A Mini Bio

Name: Samantha Josephine. I also answer to Sammi Jo, Sambuca and Sambo.
Age/Birthday/Astrological Sign: Soon, I will be 43 on July 2, and my sun sign is Cancer and my ascendant is Sagittarius.
Family: mom Toni grandma Liz, sisters Colleen + Jamie, aunt Catherine, brother Justin.
Favorite things: cat memes, blogging, photography, 80's pop culture, David Bowie, the Boston Red Sox.
Hometown: Newmarket Ontario, Canada.
Obsession of the Moment: popples. I want some.

If you want to know more, comment on this entry or sign my guestbook and I will add more crazy stuff.

And here is a pic of me. :-)
---
:: 2017 16 June :: 5.43 pm
:: Mood: shocked
:: Music: Only in my Dreams - Debbie Gibson
Holy shit!



That video is 30 years old. I was 13 years old. I loved that video. Still do... I am truly stuck in the 80's. Oy.

I ate a hella lot of french fries. lol It's all good. I wonder what Colly (my sister) is having... hm.

I remember getting this album when it came out.


---
:: 2017 16 June :: 4.19 pm
:: Mood: amused
:: Music: still quiet
Quizzes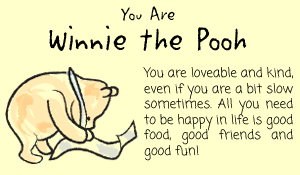 Take the Pooh Personality Quiz!

Ahh.. Pooh, cool!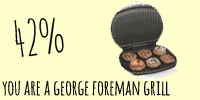 This quiz is completely pointless!

A George Foreman grill? Hm...

That last one was weird. Survey/bio/whatevs coming up soon. In the meantime watch this:



The guy is a mensch but I still watch this almost every day. I'm strange I know...

Sam out
---
:: 2017 16 June :: 3.49 pm
:: Mood: hyper
:: Music: the a/c on full blast
Resources
I would just like to point out some of the places where I got my journal's fun little tidbits. For one, W3School Online Web Tutorials (you can learn HTML/CSS and much more...) for the background HTML code... and Tumblr for the background itself. I got the bunny cursor here.

I might change the design later but I like HK, so maybe not. I might change it to a retro 80's Care Bears thing. :-)

We are having fish and chips for dinner tonight ... yum!

I have some pictures that I took with my vita at bowling today. I was second place btw with 123 points. I REALLY beat last weeks score of 107. :-D Here they be if you are interested.

Sam out.

PS: I will do a little bio too. Maybe after dinner?
---
:: 2017 16 June :: 3.36 pm
:: Mood: cheerful
:: Music: Youtube
Why 'ello...
Thanks to Andy, I have a Woohu and it is my bloody Hello Kitty valentine. ;-p I'm in a good mood. In awhile I am going to check my blood glucose reading. (I have type2 diabetes)

In a few short weeks, I will be 43 years old. IDK why ppl ask me if I feel any different, bc I don't. I feel the same as I was in my 30's. No, I am not a vampire lol... I just don't really feel differently. I find that I like younger men rather than silver foxes but that's it.

If anyone here likes video games like I do, are you getting Pokemon Ultra Sun/Ultra Moon? I am buying Sun (the first one) and Ultra Moon. Also, I am picking up a 2DS XL. I already have a vita but I want to play Pokemon. I just hope I get my trillium check soon... and my GST. I need the money.

Sam out.