| | |
| --- | --- |
| | God Called In Sick Today |
---
:: 2007 21 August :: 3.42 pm

Wow...I've spent the last two hours reading past entries.
It made me sad cause I really miss everyone, and probably will never talk again to those I miss most.

I've also noticed I've gotten progressively dumber. Uh oh.


Why can't things go back to the way they used to be?
That was 3 or 4 years ago.
---
:: 2007 6 January :: 8.57 pm

I really like how I come back here like once a year and update.
Well here is me now: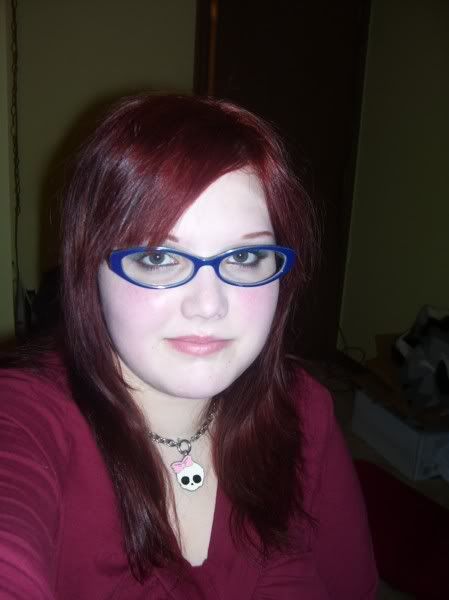 I'm still with my boyfriend. It's been two years. Crazy talk.

I think this Woohu is like an STD. I just can't get rid of it.
---
:: 2005 24 October :: 11.13 am

I made a new journal:

http://www.woohu.com/~crossmyheart

Pllllllease go add me on it, anyone can, and I'll add you back. =)
---
:: 2005 21 October :: 5.10 pm

Read more..
Oh yeah, and that last one is my boyfriend.
It's not a very good picture, but oh well.
---
:: 2005 21 October :: 10.56 am
:: Mood: hungry

Well I've dyed my hair once again. I'll post pictures when I get home, since I'm at school.
It's like a violet-dark brown-red. It's very odd, but I like it.
I was just sitting in the hair salon place yesterday, and I was like, "I'm bored. Let's dye my hair." So I did.
Only a half hour til lunch. Then I get my frickin' chicken sandwich!
My boo gets to come over tomorrow, and we shall watch Hocus Pocus and have a jolly old time.
I have absolutely nothing to write about, so I shall update this later. <3
---
:: 2005 20 October :: 11.00 am
:: Mood: bored

Whoa man, I haven't been here in 45489456 years.
I just found out I could still log into this thing. It's all like LOLUHAV2PAY now. =(

Does anyone still use theirs?
Anyways, I'm sitting in class right now, bored to death, and really really wanting a chicken sandwich. I still have a half hour til lunch, and it's driving me crazy.
Should I give an update?
Ok, umm...I have really red hair now. Not like the orangish crap I had before, now it's straight up red.
I got me a boyfriend, which I'm not sure if I put in here or not. But yesterday was our 8 month anniversary. Yeah, it's serious.
I really want a chicken sandwich. Like you didn't know that.
I think that's about all that's changed.

Well drop me a line, people, I wanna figure out who's still here.
I kinda missed this thing.

Love, Sarah.
---
:: 2005 27 January :: 11.42 pm

Wow. I'm really fucking sick.

And it really sucks.

I like my Photostudio.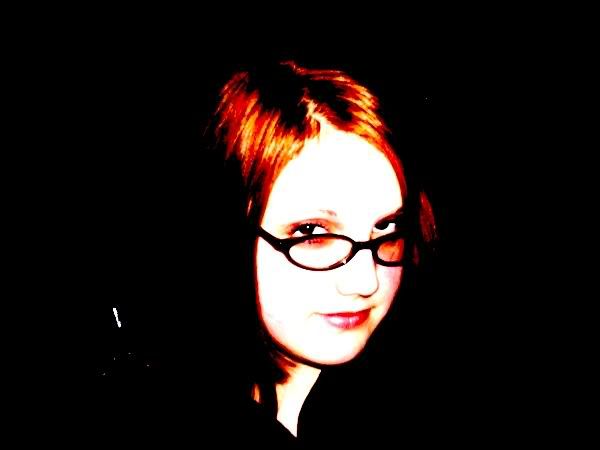 ---
:: 2005 9 January :: 2.08 am

I was fucking used.
And I don't want to talk about it.
---
:: 2005 7 January :: 11.54 pm

Hottest boy ever = Going over to his house tomorrow.

I'm so frickin' lucky. There shall be pictures.
---
:: 2004 26 December :: 12.24 pm

Check it outtttttttt, Sarah got a digi cam.
Read more..

---
:: 2004 24 December :: 1.54 pm
:: Music: Your Own Disaster - TBS
Bahaw
Yeah, I know I hardly EVER use this, I'm too busy using my LJ.

But Merry Christmas to all just the same.

If anyone wants to add me on LJ, my username is xxheartsick.
I use that WAY WAY WAY more than I do this thing. I love my Woohu though. *cuddles*
---
:: 2004 11 December :: 10.02 am
:: Mood: contemplative
:: Music: "Blood and Tears" - Danzig HAHA <3
Fucking hell.
What the fuck. Woohu has changed so much. I just came back and BAM! Livejournal makeover. Anyway, I'm going back out with James. Yes, I know I dated him last year, but he's changed so much and it's a good change. Plus I'm a sucker for a sweet talker. =/
He's coming over tomorrow. Wish me luck.
---
:: 2004 23 November :: 3.16 pm

I have NO FEAR, bitches! *slaps erasers together*
---
:: 2004 16 November :: 6.19 am

They're screaming at each other.
She called off the wedding. I hate when they break up because they always make this huge thing about it and they always end up getting back together so it's pointless.
---
:: 2004 15 November :: 2.26 pm

Amazing Amazing Amazing
FUCKING HELL. Last night was fantastic. Well we saw The Birthday Massacre sitting at a table before anyone started playing, and we went over there and they had us sit down and they asked us about school and stuff and signed our little pieces of paper we had. Rainbow was so fucking nice. So were the rest of them. Then after another band, Deadstar Assembly started playing and they were AMAZING. After that my friends and I went over to Dro and asked him to sign crap and my friend was blabbering on about how I was shaking during the whole thing and all that jazz, and Dro went "Aww" and gave me a huge bear hug. Then The Birthday Massacre were on so we went over there to watch them: AMAZING. After that I went over to Mubo from Deadstar Assembly and got him to sign my little piece of paper. And then Dreggs came over and I asked him. And I got hugs from both and a kiss on the cheek from Mubo. He told me I was cute and that my glasses were hot and then he went over and was talking with my mom. He loves the "moms". Then Dro came back and he signed THIS piece of paper and I got another hug and then we went over to The Birthday Massacre again and got more hugs and they signed my CD and we talked for a bit. For some reason I wasn't expecting them to be so nice. Then Cygnus signed and hugged, and finally I went up to Dearborn and signed and hugged. That man is tall. Anyway, sorry for typing so much. I just woke up.